9 Sketch Cards Are Fun
on
January 9, 2018
at
1:29 AM
Hello every one!
Today I still feel like just drawing for fun.
These drawings are in 2.5×3.5 inch sketch cards. So that means they are pretty small drawings. Think business card size.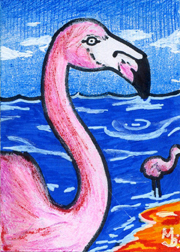 For some reason I ended up using crayons, crayola markers and a gel pen on this. I wanted a scratchy texture on the feathers. I think it turned out well.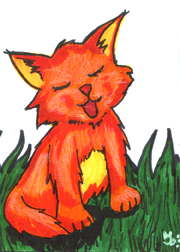 My daughter wanted another cat…… I think she has a favorite animal for me to draw. This image is just crayola markers and a dash of colored pencils. My daughter told me to stop working on it. She did not want me to mess up HER kitty cat drawing.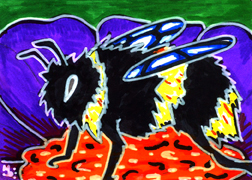 The last drawing that was for fun drawing is a big beautiful Bee! It is just Crayola Markers and a Gel Pen.
Please follow and like us: