5 Planning To Color
on
January 5, 2018
at
1:08 AM
Rummaging in my older files i noticed that i did not color the first
THE PURRFECT ADVENTURES

comic. This travesty must be remedied before the next big printing!
A few months ago I planned on printing a collected 2018 edition with all the 
THE PURRFECT ADVENTURES 

comics in color.  After I color this comic I will have to work on at least one more for the collection.
The Collected Edition is not the end of the series. I still plan on creating more stories for this character. I just want the story arc to be in a collected volume.
Below is one of the pages (with out word balloons) from the comic.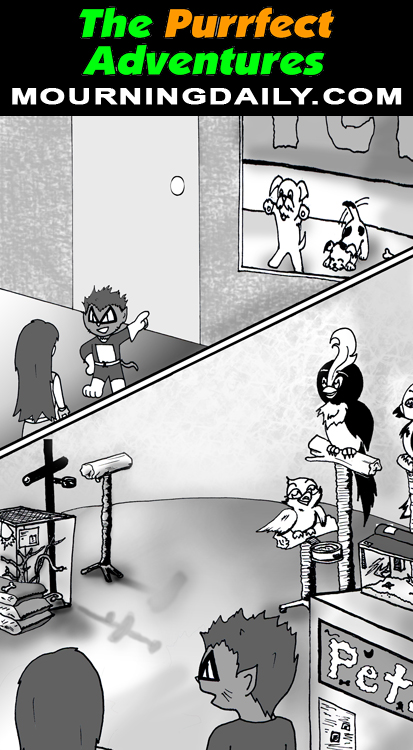 Please follow and like us: